At QUAIL RUN HUNT CLUB we offer a variety of hunts to suit you individual needs.
OKLAHOMA'S BEST BIRD HUNT: On this hunt YOU will see more fast flying birds than YOU can believe.Two hunters will see in excess of 12 to 15 covey rises and multiple pheasant rises in a half-day hunt.This means you will be seeing covey rises or pheasant rises every 5 to 10 minutes and YOU will be pulling the trigger every few minutes. Depending on YOUR shooting skills YOU will shoot from 2 to 4 boxes of shells on a half- day hunt. On YOUR hunt two average shooters should be able to take in excess of 60 birds in a half-day hunt depending on their shooting skills. This hunt is designed to be a fast paced action packed hunt with lots of shooting. All guide fees, dogs, bird processing, vacuum packing, drinks and snacks are provided. Large groups can have a catered lunch as an option.  PRICED AT $650/gun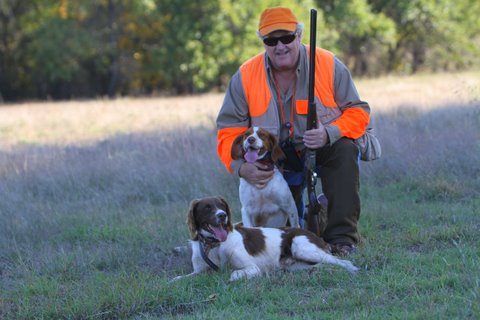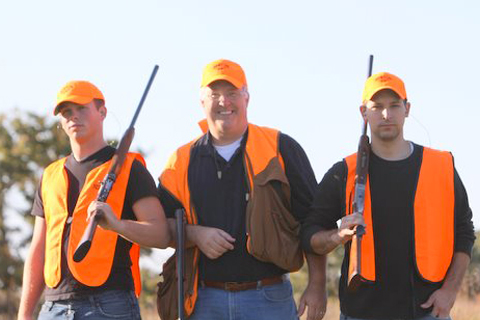 OKLAHOMA'S BEST QUAIL HUNT: This hunt is basically the same as the OKLAHOMA"S BEST BRID HUNT except that is for quail only, although if you see pheasant and you might you can take them also. It is absolutely the most exciting and action packed quail hunt you will ever see. All the same  services are provided as with the OKLAHOMA'S BEST BIRD HUNT just bring your gun and ammo and we will do the rest. PRICED AT $550/gun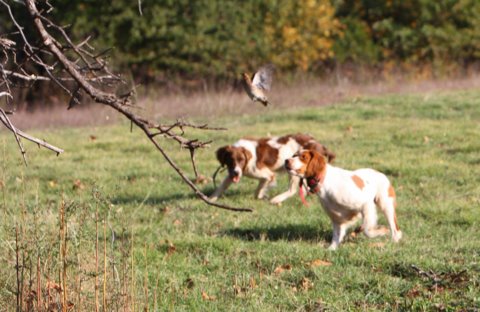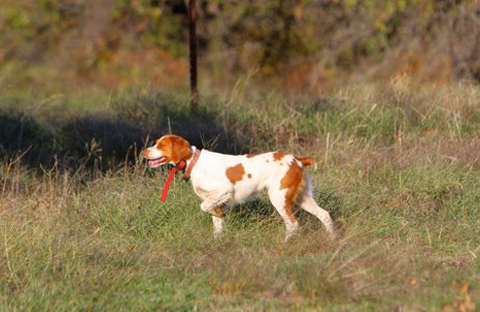 DOG TRAINING AND INTRODUCTORY HUNTS: These hunt are designed to give dog owners the chance to work their dogs on good fast flying birds and to give opportunity for those new to the sport a chance to experience bird hunting at a very reasonable price. These hunts are done in our daily release areas and are priced as follows: 10quail/$140 4 Pheasant/$140. Guides and dogs are available and include bird processing for an additional fee of $50/gun with a $100 minimum.Maximum of three guns per hunt area does still apply.
CORPORATE AND CUSTOM HUNTS: Give us a call and we can custom design a hunt for you clients or employees . We can custom design just about anything you can dream up.